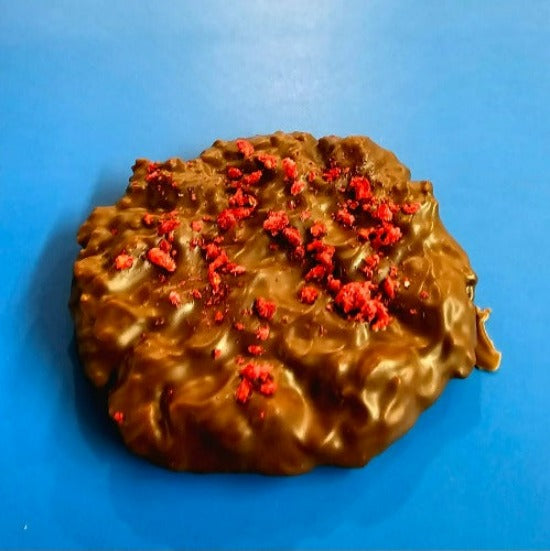 Introducing our exquisite Sovereign Biscuits, a harmonious blend of golden syrup, hearty oats, irresistible milk chocolatey indulgence, and the delightful addition of freeze-dried raspberries.
Each bite is a journey into a realm of sublime flavors, where the sweetness of golden syrup and the nuttiness of oats intertwine with the rich cocoa goodness, all accentuated by the vibrant and tangy bursts of freeze-dried raspberries.
Crafted with care and perfected to golden perfection, these biscuits are more than a treat – they're a royal experience for your taste buds.
Savour the golden moments with Sovereign Biscuits, where oaty chocolatey raspberry goodness reigns supreme.
3 Biscuits per pack . 100g bag.