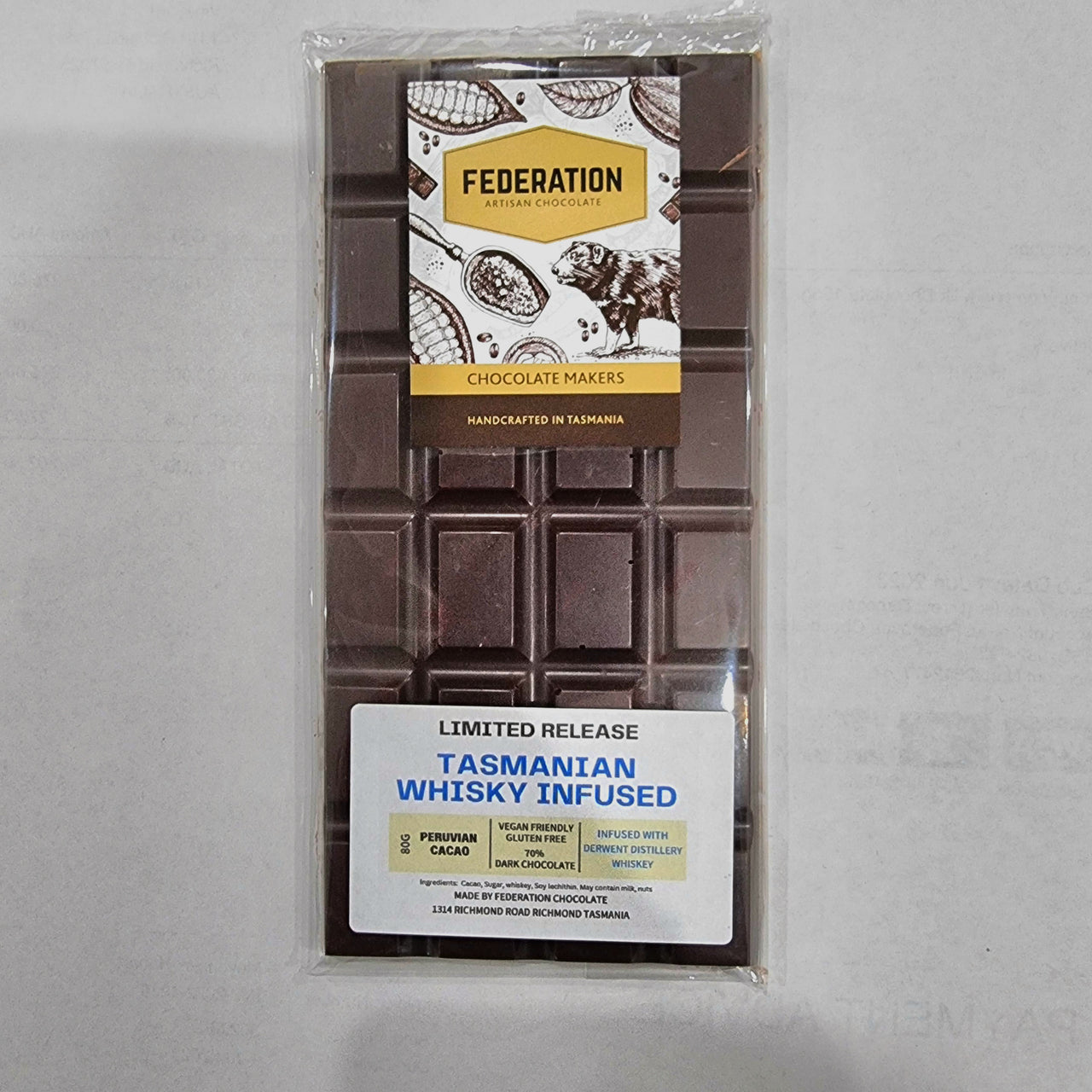 Prepare to immerse yourself in the enchanting world of our artisanal handmade chocolate. Each exquisite piece is meticulously crafted from carefully selected cacao beans using our exclusive Full Bean Method™, ensuring the utmost quality and flavor.
Months of dedicated effort and patient perfection have gone into creating a truly extraordinary chocolate experience. We have artfully infused our velvety chocolate with the finest Derwent Distillery whiskey, renowned for its exceptional craftsmanship and distinctive character. The result is a harmonious fusion that transcends the boundaries of flavor and indulgence.
With every bite, you will be transported to a realm where the richness of our chocolate merges seamlessly with the warmth and complexity of the whiskey. The deep, nuanced notes of the cacao intertwine with the smooth, refined essence of the whiskey, creating a symphony of flavors that dance on your palate.
This is the epitome of chocolate dreams come true. It is a testament to our unwavering commitment to crafting exceptional confections that delight the senses and ignite the imagination. Indulge in the magic of our handmade chocolate infused with Derwent Distillery whiskey and let yourself be carried away by the sheer decadence and allure of this extraordinary creation.