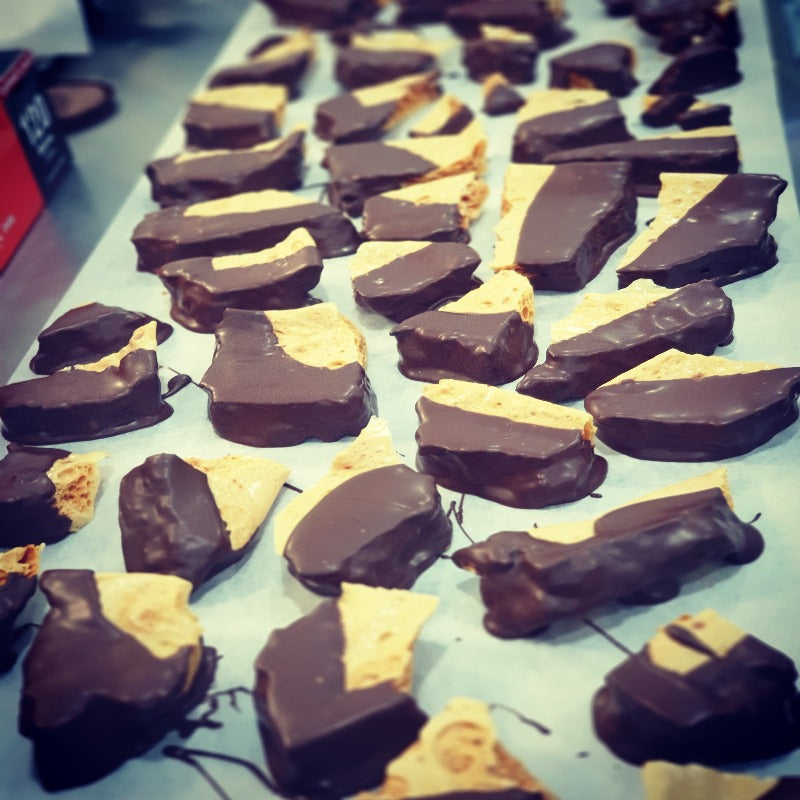 Our Honeycomb is exceptionally rich, and moreish.
Made by hand, dipped in our famous milk chocolate this real Honey infused honeycomb has also been called Honeycrack because it tastes so good and enjoyed by so many.
Made fresh weekly this is one of our biggest selling products, taste it and you will know why.