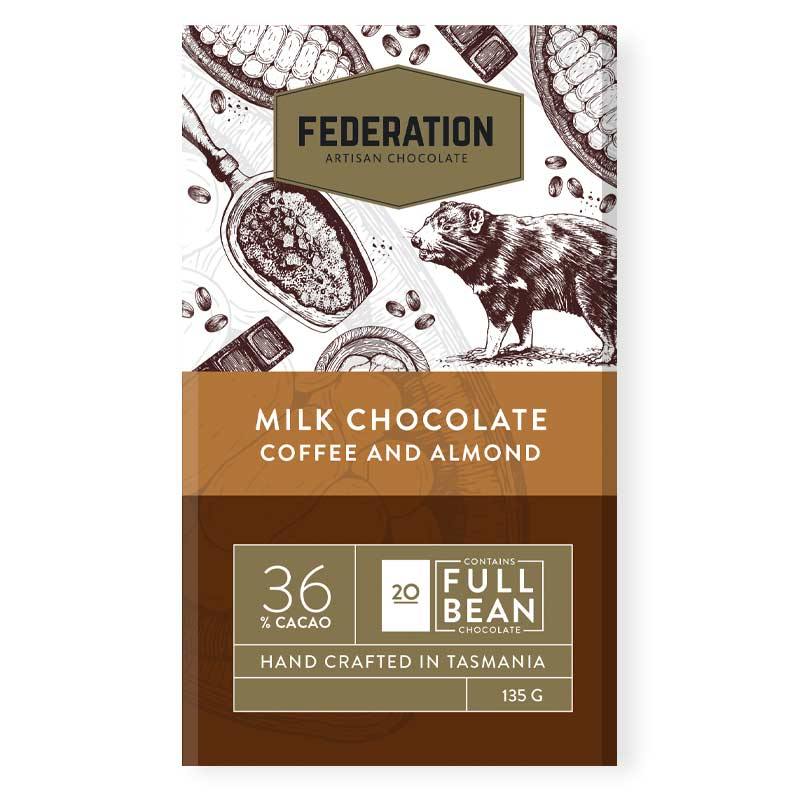 Tasmanian Handmade Coffee Almond Chocolate is a delectable treat that combines the rich flavors of coffee, Australian almonds, and creamy milk chocolate. The chocolate is carefully crafted by hand at the Federation Chocolate factory, located in Richmond at Every Man and His Dog Vineyard in Tasmania. This factory is renowned for its high-quality chocolates, which are made using only the finest Australian ingredients.
Coffee lovers will appreciate the bold flavor of the coffee-infused chocolate, which is balanced perfectly with the sweet and nutty taste of Australian almonds. The chocolate is made using traditional techniques, ensuring that each piece has a unique texture and flavor profile.
The use of Australian ingredients is a key feature of this chocolate, highlighting the importance of supporting local farmers and businesses. Tasmania is known for its rich and diverse agricultural landscape, which produces some of the finest ingredients in the world. By using Australian almonds and other ingredients, the Federation Chocolate factory is able to create a truly authentic and delicious chocolate experience.
In summary, Tasmanian Handmade Coffee Almond Chocolate is a must-try for anyone who loves coffee, almonds, and chocolate. With its unique flavor profile and locally-sourced ingredients, it is a treat that is sure to delight the taste buds.