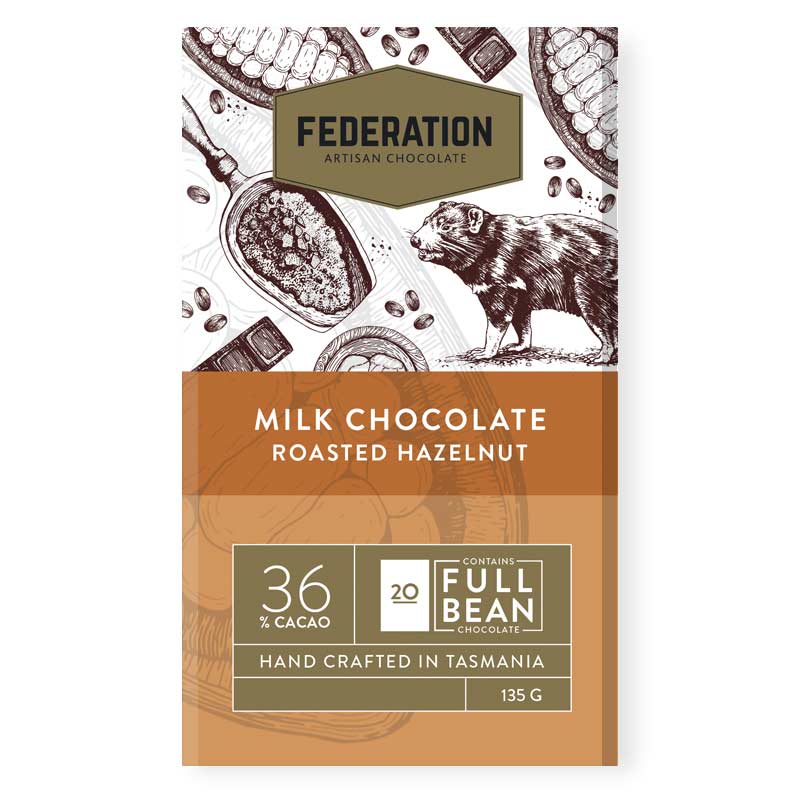 The Tasmanian Handmade Hazelnut Chocolate is a true delight for chocolate lovers. The chocolate is made with the perfect combination of high-quality hazelnuts and milk chocolate, creating a unique and full-bodied hazelnut flavor that is sure to satisfy your cravings.
One of the secrets to creating this delicious chocolate is toasting the hazelnuts to perfection just before adding them to the milk chocolate. This process enhances the nutty flavor of the hazelnuts and brings out their natural sweetness, making the chocolate even more delicious.
As you enter the Federation Chocolate Factory in Richmond, Tasmania, the aroma of hazelnuts and chocolate fills the air, tempting you to sample and buy the chocolate. This irresistible aroma is a testament to the quality of the ingredients and the care that goes into every batch of chocolate made at the factory.
The hazelnuts used in this chocolate are carefully selected for their taste and quality, ensuring that only the best nuts make it into the chocolate. Similarly, the milk chocolate used in this chocolate is of the highest quality, with a smooth and creamy texture that complements the nutty flavor of the hazelnuts perfectly.
Handmade at the Federation Chocolate Factory, located at Every Man and His Dog Vineyard at Richmond in Tasmania, this chocolate is made with love and care, ensuring that every bite is a treat for your taste buds. Whether you are a chocolate lover or simply looking for a tasty snack, the Tasmanian Handmade Hazelnut Chocolate is a must try