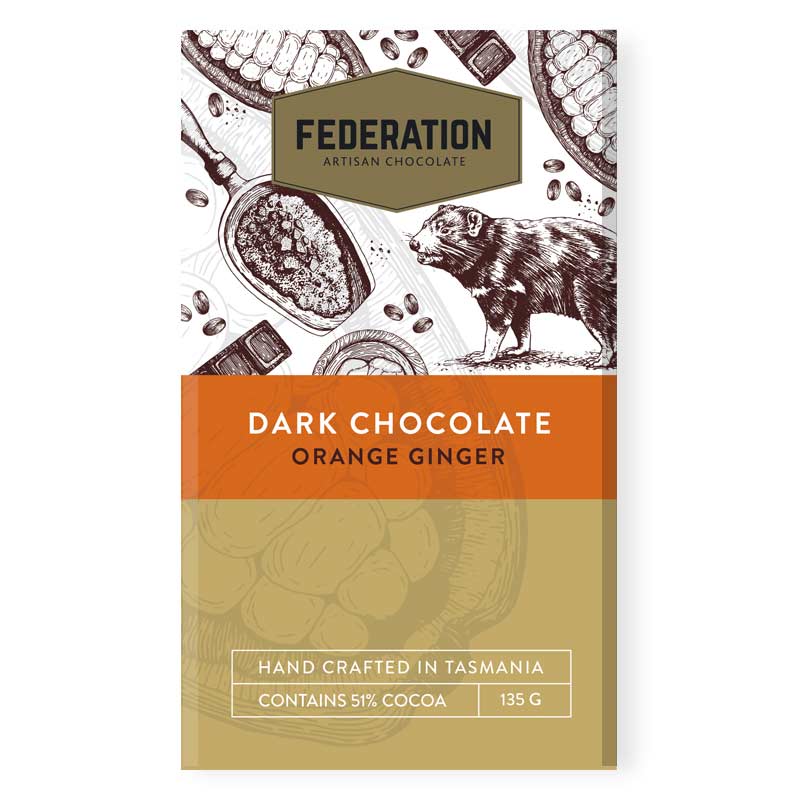 The Tasmanian Handmade Orange Ginger Chocolate is a unique and delicious creation from Federation Artisan Chocolate, located at Every Man and His Dog Vineyard, just a few minutes drive before reaching the Historic Town of Richmond. This delectable chocolate bar combines the zesty citrus flavour of orange pieces with the spicy kick of ginger, mixed in with their rich and decadent dark chocolate.
As you take a bite of this chocolate bar, you might be surprised at how the flavour sensations evolve on your tongue. At first, you might taste the sweet tang of the orange, but as the chocolate begins to melt in your mouth, the ginger flavour starts to come to the forefront, creating a tantalizing and unforgettable taste experience.
It's important to note that this chocolate bar is made using real pieces of orange and ginger, so you can taste the authentic flavours and textures in every bite. There's no trick to it - just expertly crafted chocolate that will leave your taste buds dancing with delight.
Overall, the Tasmanian Handmade Orange Ginger Chocolate from Federation Artisan Chocolate is a must-try for any chocolate lover looking for something unique and delicious. The combination of flavours is truly one-of-a-kind, and the quality of the chocolate itself is sure to impress.