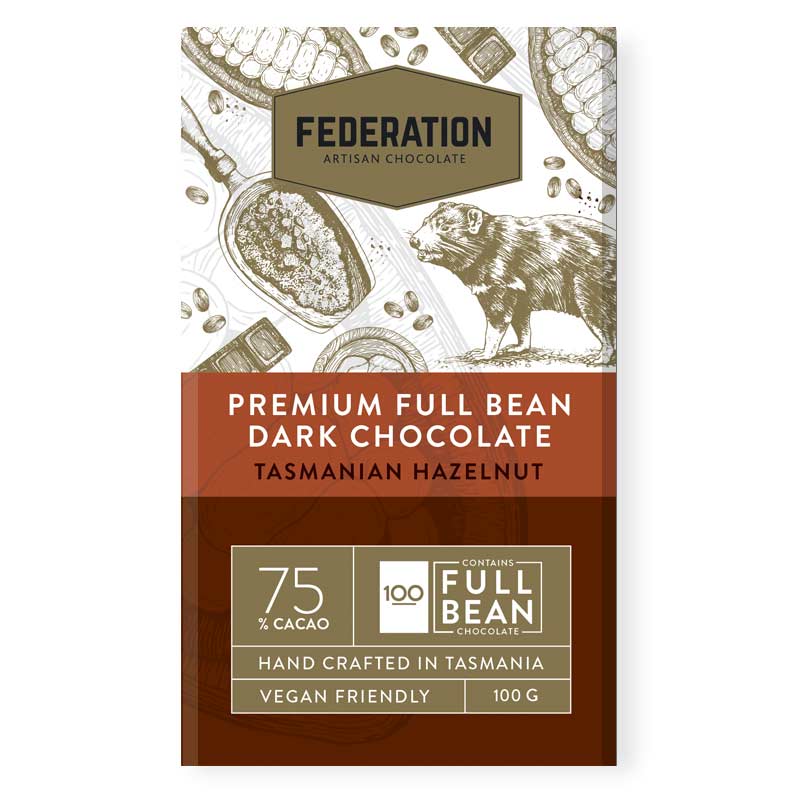 Indulge yourself in a truly exceptional culinary experience with our Single Origin 74% Dark CACAO with Roasted Hazelnuts. This delectable chocolate is made from premium cacao beans that have been carefully sourced from small, family-owned farms located across the globe. Our expert chocolate maker, Maurice Curtis, ensures that each and every bar is crafted with the utmost care and attention to detail, from bean to bar.
Our chocolate boasts a dark and rich flavor that is complemented perfectly by the world-renowned taste of freshly roasted hazelnuts. With each bite, you will experience an unparalleled delight that will leave you wanting more. The exquisite blend of slightly bitter undertones and smooth texture will captivate your taste buds from the very first taste.
We are excited to invite you to our new chocolate space located at Every Man and His dog Vineyard, situated at 1314 Richmond Road in Richmond. This is the perfect new home for Federation Artisan Chocolate, and we can't wait for you to experience the sensation of our Single Origin 74% Dark CACAO with Roasted Hazelnuts for yourself. Come and visit us today, and immerse yourself in the world of fine chocolate like never before.