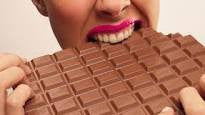 July 7th is World Chocolate day and we are celebrating for the next 3 days with a 40% off sale.
Enter the code worldchocolateday at checkout for 40% off and we will express post you chocolate to you for $9.99
Celebrate world chocolate day with US.
World Chocolate Day, sometimes referred to as International Chocolate Day is an observance that occurs globally every year on July 7
Celebration of the day includes the consumption of Chocolate
It has been stated that 7 July 2017 marks 467 years since chocolate was introduced to Europe.