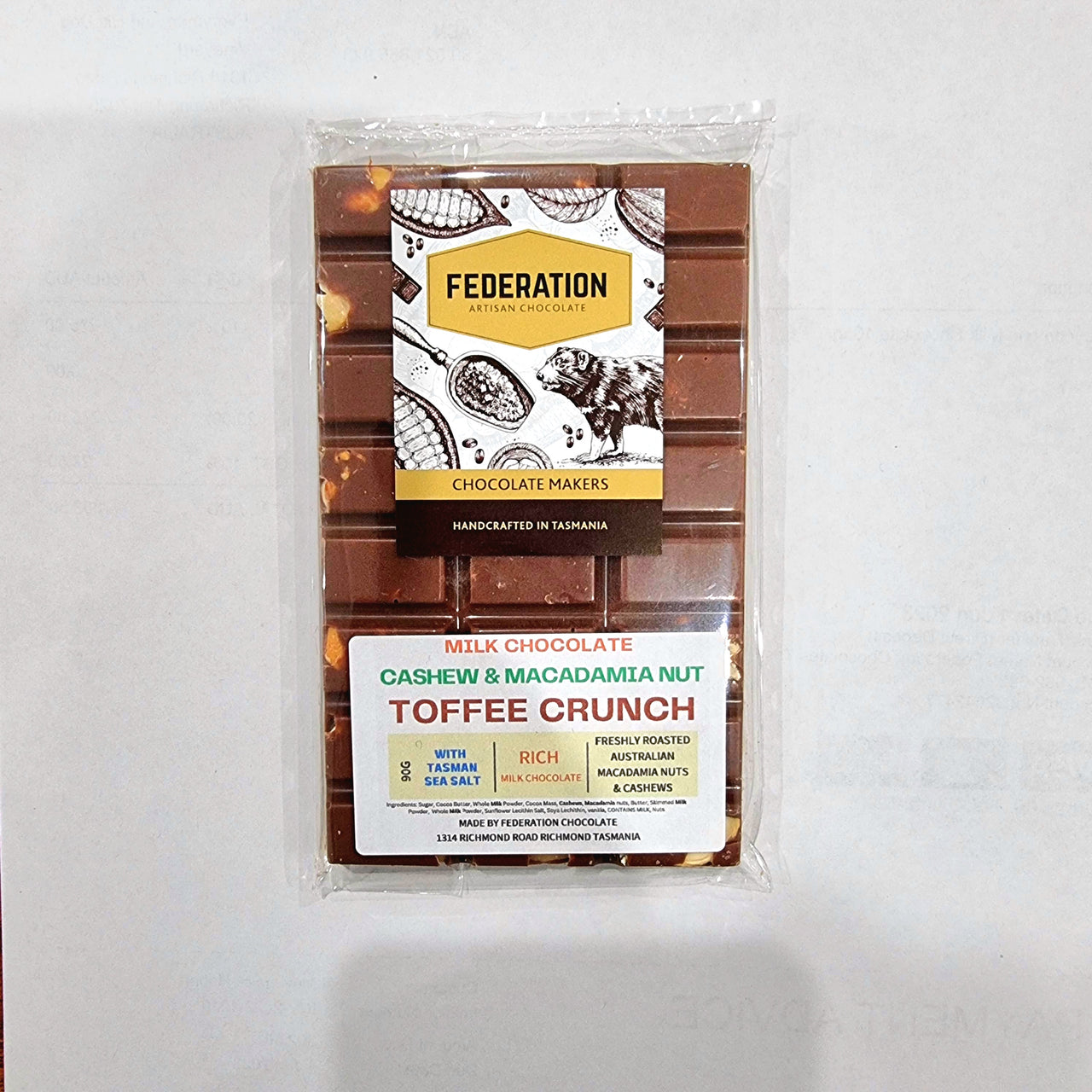 Immerse yourself in a symphony of flavors and textures!
Our silky milk chocolate elegantly merges with the tantalizing crunch of toffee, perfectly balanced with freshly roasted Australian Macadamia Nuts and cashews.
Enhanced with a sprinkle of Tasman Sea Salt, this exquisite creation promises a mesmerizing combination of sweet and savory that will ignite your taste buds and leave you longing for another delightful bite!