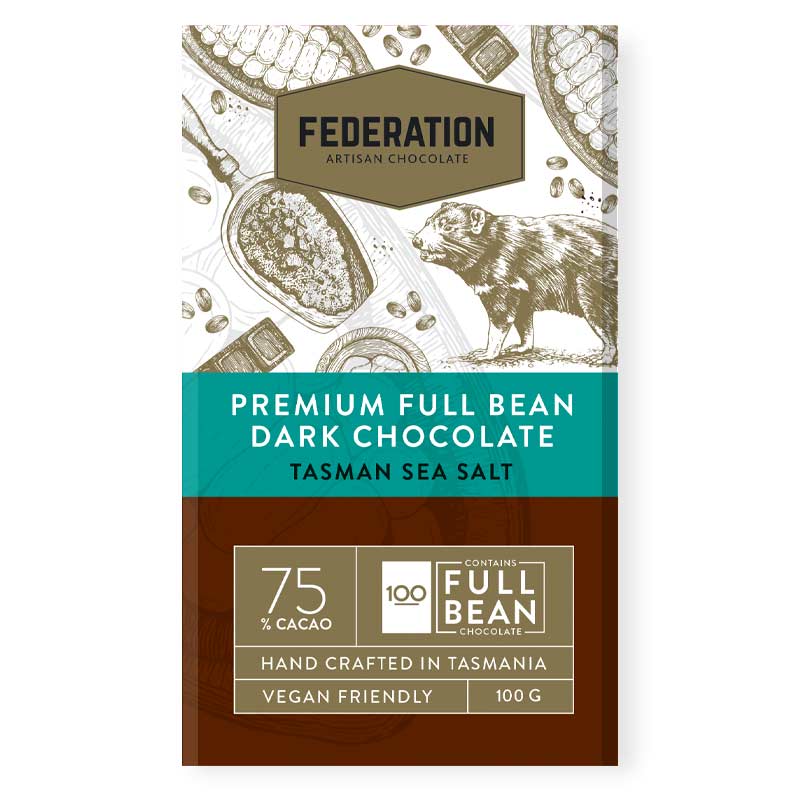 If you're a true chocolate lover, you know that not all chocolate is created equal. Our Single Origin 74% Dark CACAO with Tasman Sea Salt is truly exceptional, setting the bar high for quality and taste.
What makes this chocolate so special? It all starts with the cacao beans, which are sourced from small, family-owned farms from around the world. These beans are carefully selected for their unique flavor profiles and high quality, ensuring that only the best make it into our chocolate bars.
From there, our expert chocolate maker, Maurice Curtis, takes over, crafting each bar from bean to bar with the utmost care and precision. The result is a chocolate that is rich and decadent, with a depth of flavor that is unmatched by other chocolates on the market.
But what really sets our chocolate apart is the addition of Tasman Sea Salt, which is harvested from the pristine waters off the east coast of Tasmania. This salt is renowned for its flavor-enhancing properties, bringing out the best in the chocolate and creating a truly exceptional taste experience.
From the first bite, you'll be transported to a world of pure chocolate bliss. The slightly bitter undertones of the dark chocolate are perfectly balanced by its smooth texture, creating a flavor profile that is both complex and satisfying.
We invite you to experience this exceptional chocolate for yourself buy purchasing online or visit us at our new chocolate space at Every Man and His dog Vineyard. Located at 1314 Richmond Road in Richmond, our new home is the perfect place to indulge in the rich, velvety goodness of Federation Artisan Chocolate.