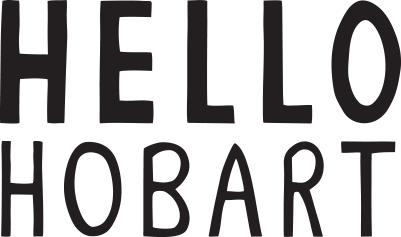 Recently Hello Hobart visited Federation Chocolate below is an extract of the article written about us.
The full article can be found here
'Welcome my friends, welcome to my chocolate factory.' – Willy Wonka
Okay, okay, so we don't have a golden ticket but we have found the closest thing to Mr.Wonka's chocolate factory here in Hobart (without the risk of turning into a blueberry)!
In the heart of Hobart lies Federation Artisan Chocolate, a boutique chocolate maker creating delightful treats.
Recently opening up their chocolate-making process for the public to view, Federation Chocolate is a bean-to-bar manufacturer. They have also just opened up a café section, so you can indulge in one of their many treats alongside a house-made hot chocolate.
Federation Chocolate is owned by Maurice and Helen. These two have a passion for chocolate and as they told us, 'chocolate runs in their veins'.
'Being a local Hobart boy growing up, our primary school went for a tour of Cadbury. I remember thinking to myself that I really wanted to own a chocolate factory. It took me a while to get there, but I suppose working with chocolate is a childhood dream!' Maurice tells us with a big smile.
A large focus for Federation Chocolate is sustainable sourcing of the cocoa beans. The beans come in 65 kg bags sourced from a number of farms across the world. Maurice and Helen want to ensure that they have a connection with the farmer and support local cocoa communities.
'We have families who have been growing in Peru, just off from the Amazon, for over 200 years. They grow everything organically, which is protecting the Amazon from agricultural chemicals leaching into the river.'
Maurice tells us that when the beans arrive they hand sort them to ensure that they are only roasting the best.
'Because we are buying from family farms, you sometimes get some interesting inclusions in your bag. We have had toys that turn up in the bags even!'
Federation Chocolate isn't afraid to experiment with flavours. Their chocolatier, Sarah, loves creating new products, even playing with an olive chocolate a few weeks back.
Expect flavours such as chai, fig and rosewater, salted caramel, crème brulee and pear and saffron. They offer sugar-free chocolate, alongside gluten-free and vegan options, so it is suitable for the whole family. Keep an eye out for their Christmas chocolate range launching shortly.
What else can you expect from these chocolate masters?
They offer a 'meet the maker' experience, where you chat chocolate and taste the chocolate in each step of the chocolate-making process. Or if you are looking for something a bit more serious, they offer a master class so you can make your own and learn some tips.
For Maurice, owning Federation Chocolate has been a full 360. 'I now see children coming in all wide-eyed and in awe of the chocolate and I remember that feeling, it takes me back.'
For your next sugar hit visit 3 Victoria Street, Hobart.