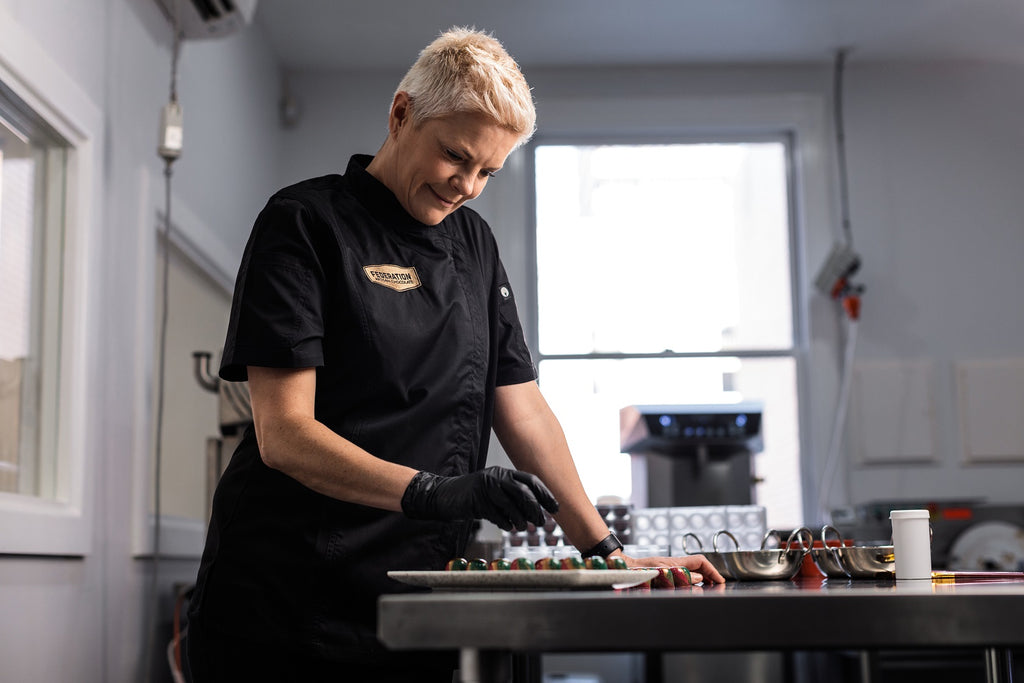 Our chocolate that is made for Chefs and used all around Australia in restaurants, cafes and by leading chefs is now available for you to make beautiful chocolate treats at home.
Chef-Line Products are available from our store here
Dark, Milk white and Ruby chocolate buttons are available in catering packs.
We also have our cocoa butter and cacao nibs
Our chocolate contains no palm oil or vegetable fat and is a premium chocolate product to be used in the most magnificent recipes.
Our friends at sapphire and sommelier have put our Chef-line of chocolate to great use in creating this amazing cake
We can also wholesale our chocolate, so if you are a chef, cook, restaurant or cafe owner we would love to see our chocolate used in your creations so please contact us. sales@federationchocolate.com.au