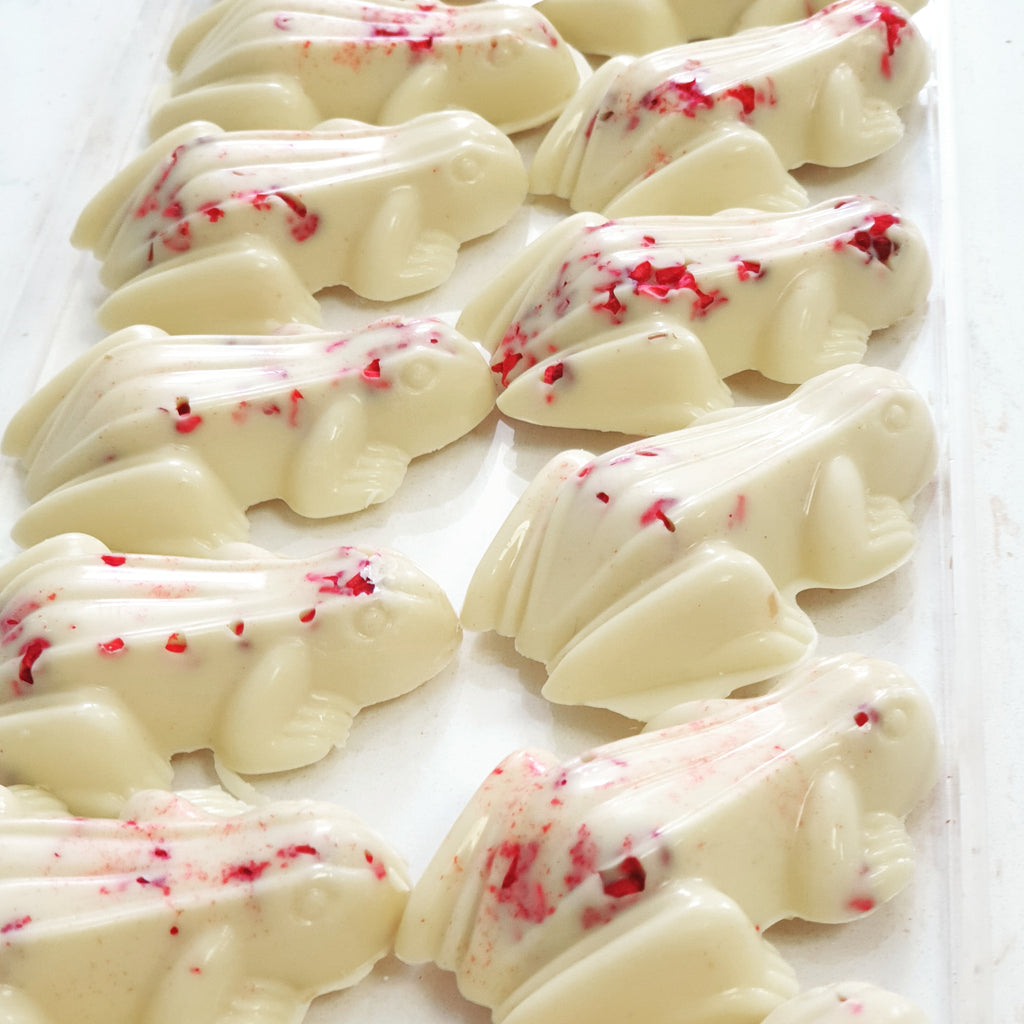 Did you know that the chocolate frog was probably originally an Australian invention.
Originally the idea was for a chocolate to be in the shape of a mouse (maybe due to the newly created Mickey mouse character), but a young worker by the name of Harry Melbourne suggested a frog may be more likeable as woman and children were afraid of mice... yes it was the 1930s.
Our frogs are delicious made from our best chocolate and come in a range of flavours.
Today, white chocolate with Tasmanian Forager freeze dried raspberries. The creamy full cocoa butter white chocolate cuts through the tangy tartness of the raspberries and I think they look pretty cool.
What flavour of chocolate frog do you enjoy?